Thank you to the Sunray Graduating class of 1996 for donating money to buy a yearbook for the remaining 15 seniors who have not already purchased a yearbook. We greatly appreciate your generosity!

The year 2020 has not been what anyone suspected or wanted especially our SHS Senior Class! Help up to make sure that every senior this year is able to remember this historical event and year with a copy of their senior year yearbook. Donate a yearbook to a senior by following the directions in this image and order at jostensyearbooks.com or email Jennifer Goolsby at
jennifer.goolsby@region16.net
.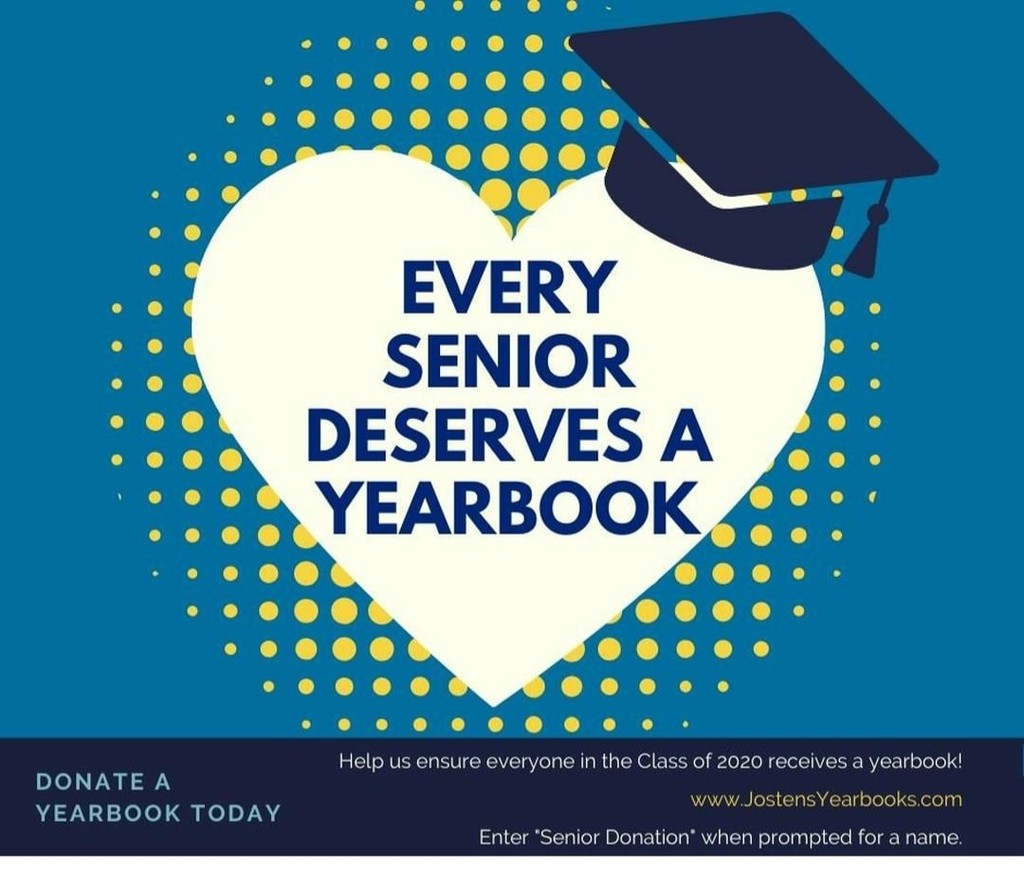 Due to Governor Abbott closing school for the remainder of the year SISD will no longer be having Prom on June 6th like previously planned. With guidance from the Governor we will continue plans for Graduation on June 13th at Bobcat Stadium.

Reminder: belongings pickup today from 3:00-6:00. Pre K-2nd grade will be by the elementary office and 3rd-8th Grade will be on the side walk by the cafeteria.

The road to our future starts here. It's a great day to be a Bobcat!

Letter Mr. Harrison received from the UIL: Thank you for continuing to show tremendous leadership in this very challenging time. Your communities, and our state as a whole, are better because of your efforts and dedication to students. With the recent order by Governor Abbott closing schools for the remainder of this school year, and in an effort to help protect the health and safety of Texans, all remaining UIL activities for the 2019-2020 school year are now cancelled. We understand the value of UIL activities to students and to your communities. However, UIL always keeps the health and safety of students as the top priority. We believe this very difficult decision is the best decision to support the health of our state. Practices, rehearsals, and workouts remain suspended until further notice. The previously communicated information allowing remote instruction remains in place. We will work closely with schools to determine the best course of action moving forward, including relaxing coaching restrictions in some ways to allow students to prepare for the coming school year. All of those decisions will be communicated out to schools once we have them finalized. The times in which we find ourselves remain uncertain. UIL will continue to work closely with schools and state and local authorities as we continue to navigate our way through this unprecedented situation. Thank you for your patience during this time. We wish all of you the very best in the coming days and months. Please stay safe and know that we are here to help in any way we can. Thank you, Charles Breithaupt, EdD UIL Executive Director

MS Parents, Monday, April 20th from 3-6 pm, we will have locker item pick up. We need all items picked up on Monday. Everything is bagged up in a plastic bag labeled with your student's name. There are several items that were found lying in the hallways, in lockers without names, the gym, etc. Items that do not have names will be placed on the picnic tables spread apart for you to claim. As I bagged up lockers and found items that belonged to the school (library books, dictionaries, athletic clothes, etc.), then I kept them and labeled them with your student's name. If you have a personal band instrument, we will have those outside too. If you have items at home that belong to the school, please keep those items somewhere safe. We will make a plan on how we will have you return those items (athletic clothes, library books, classroom books, etc.) at a later date, but please do not throw them away. I hope you are all well! Please help your student get their work done and communicate with your student's teachers if you need help! Mrs. Boatmun

The road to our future starts here. It's a great day to be a Bobcat!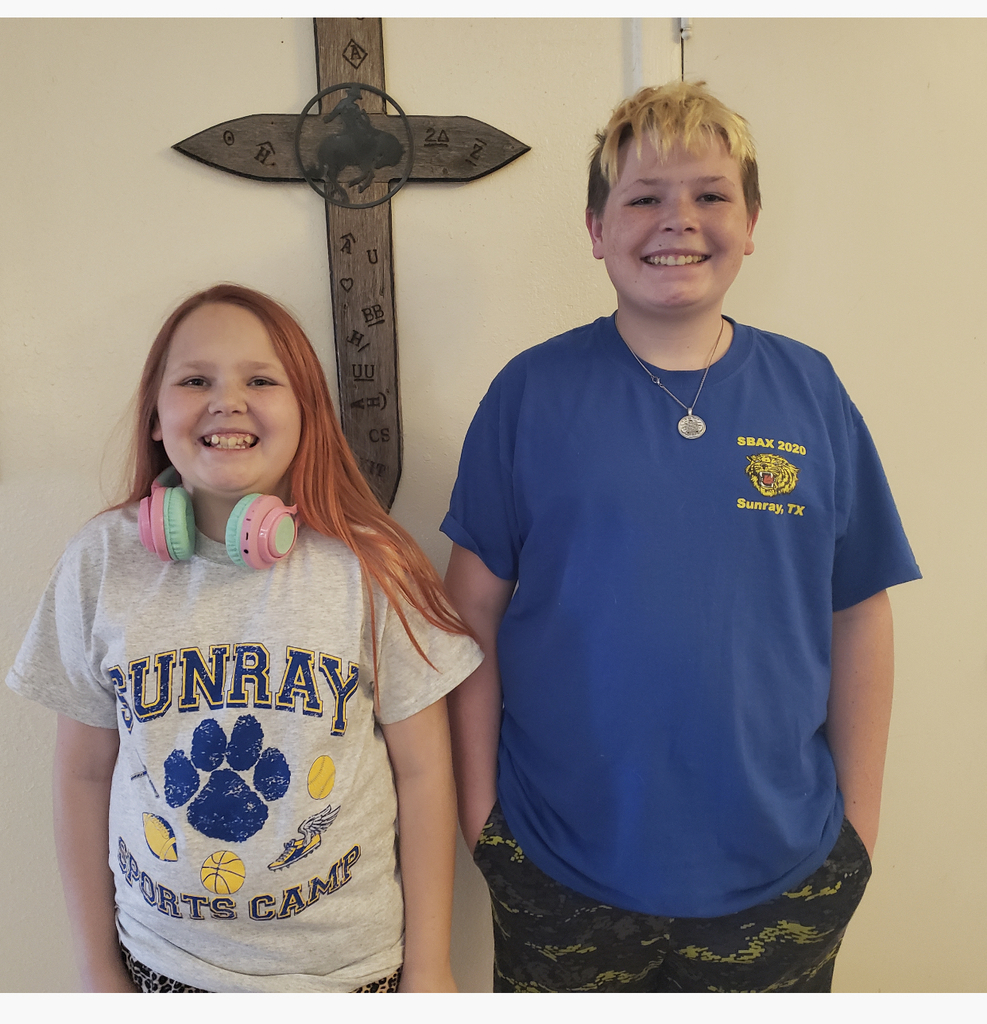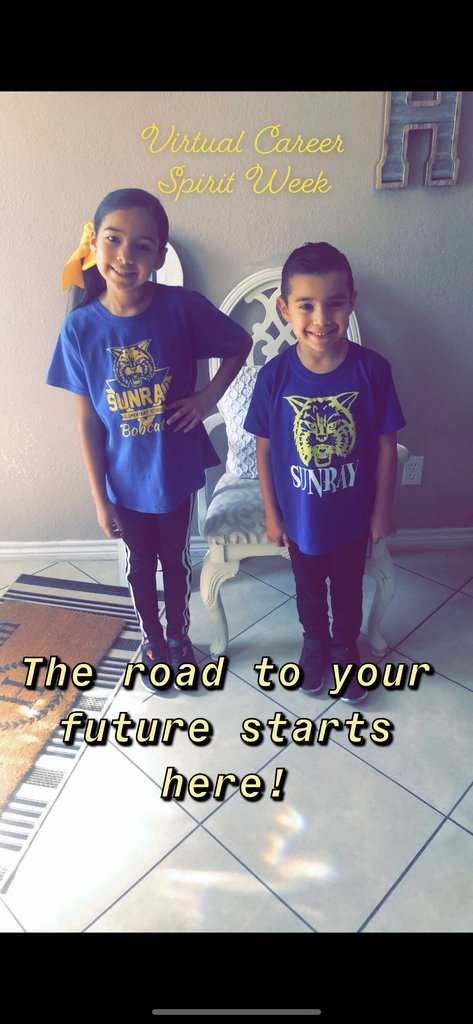 The road to our future starts here. It's a great day to be a bobcat!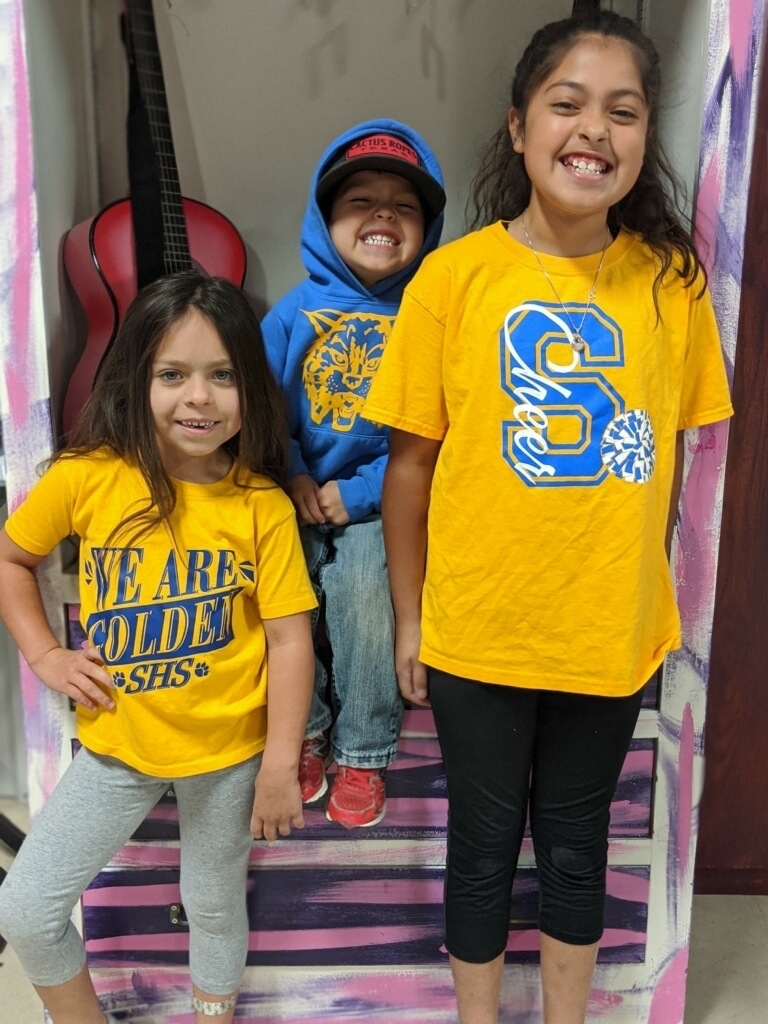 Governor Abbott has closed all schools in Texas for the remainder of the year.

Seniors are picking up their caps and gowns!

The road to our future starts here. It's a great day to be a bobcat!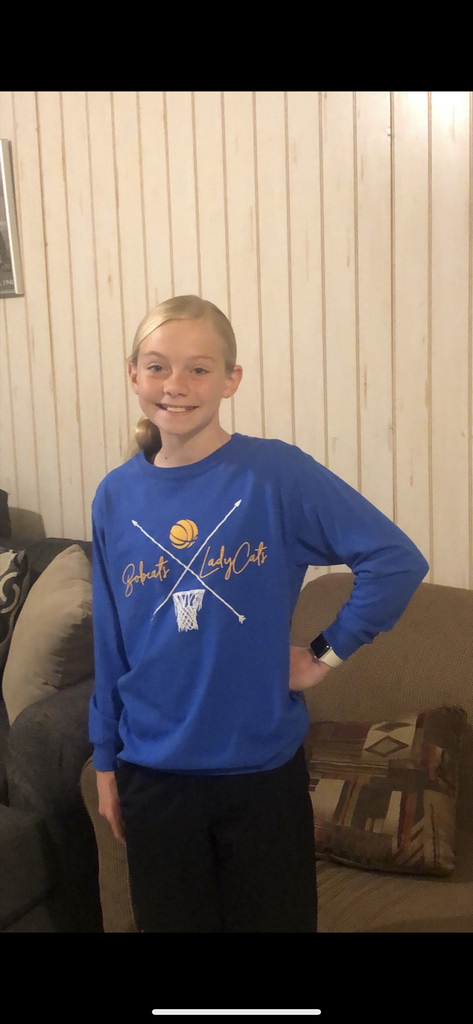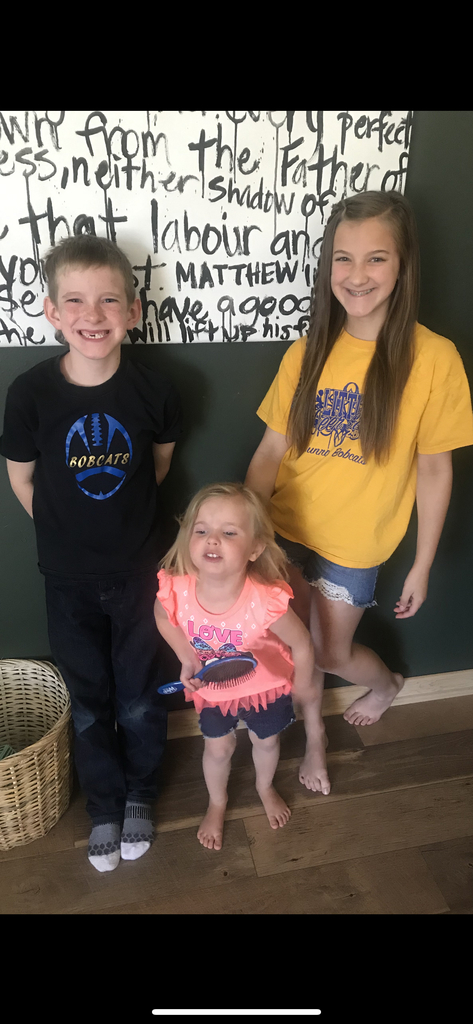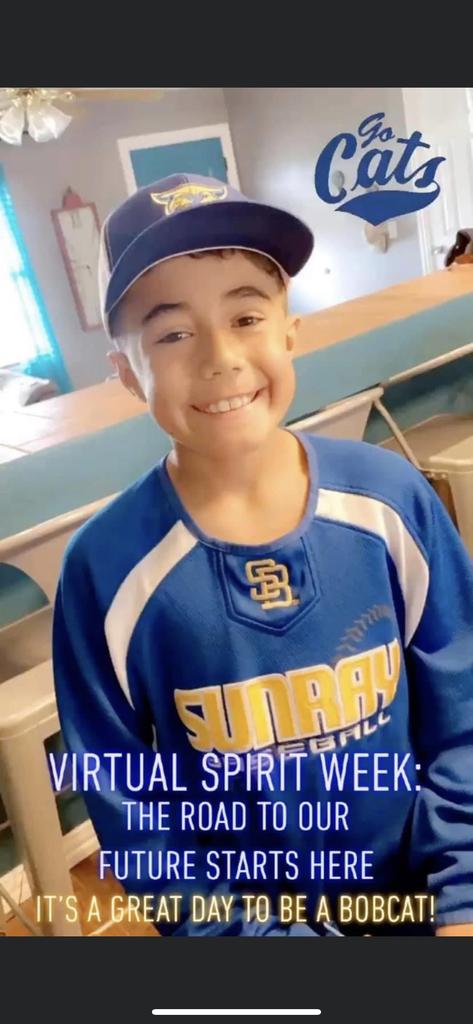 College day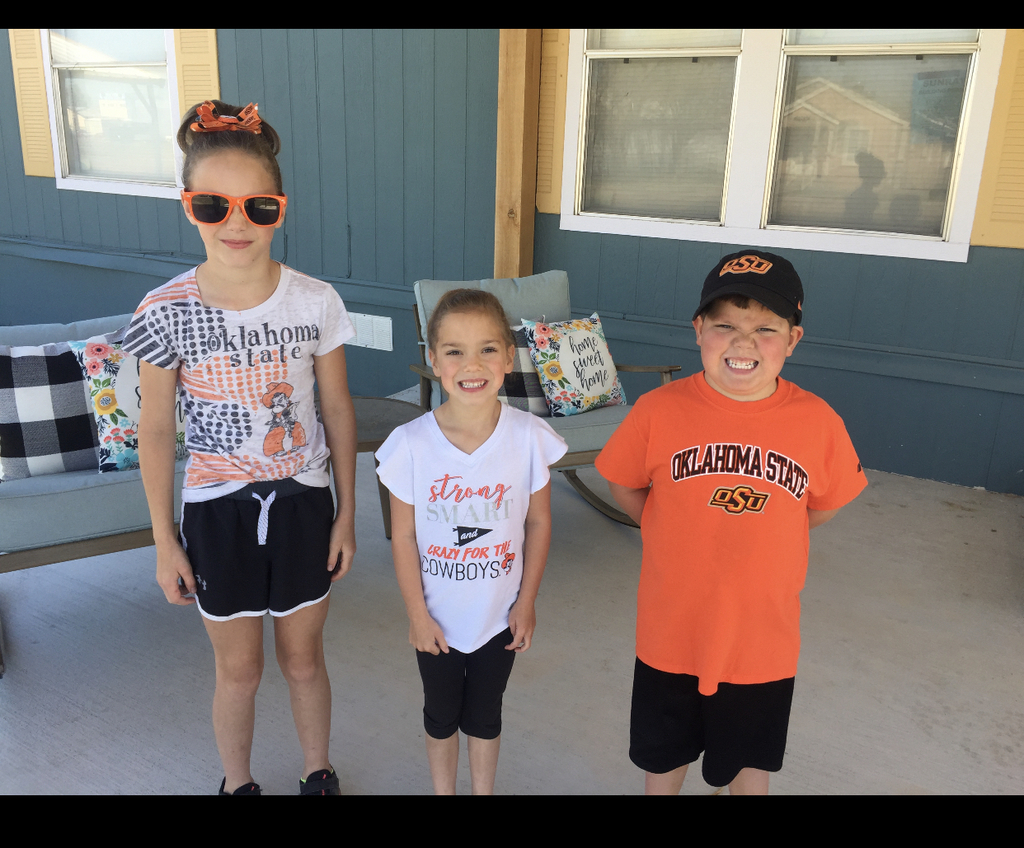 College day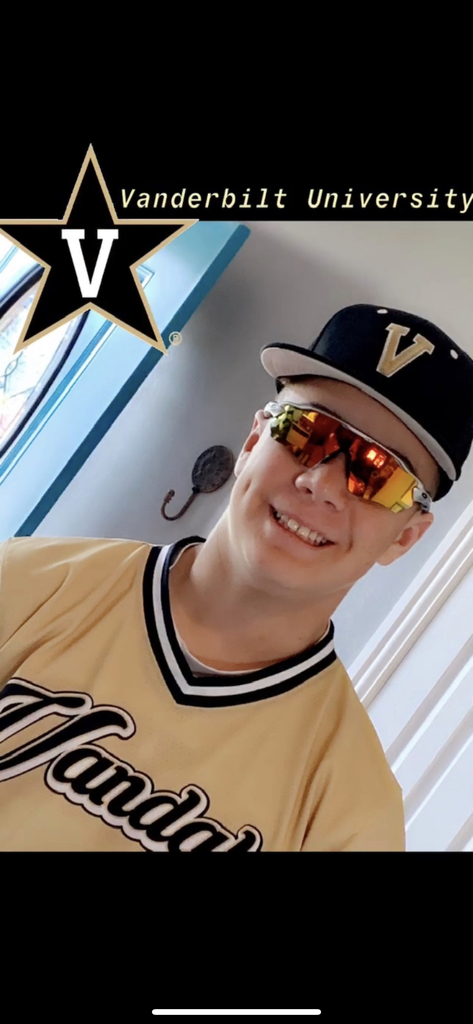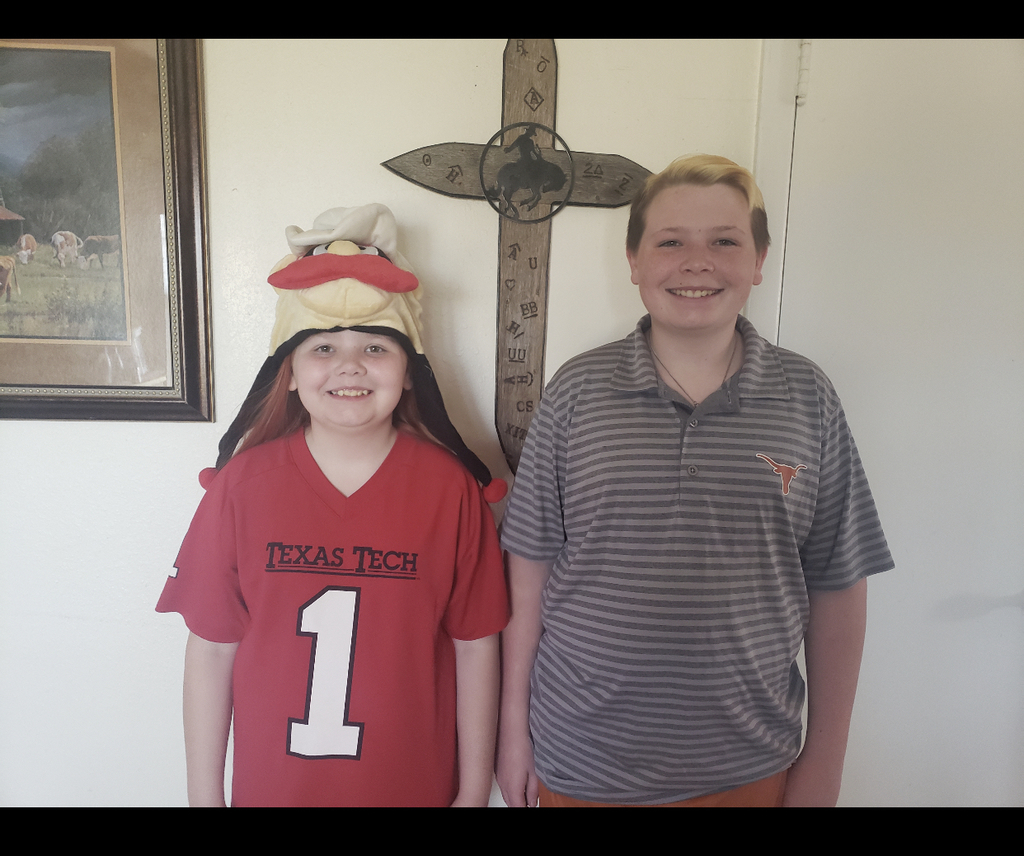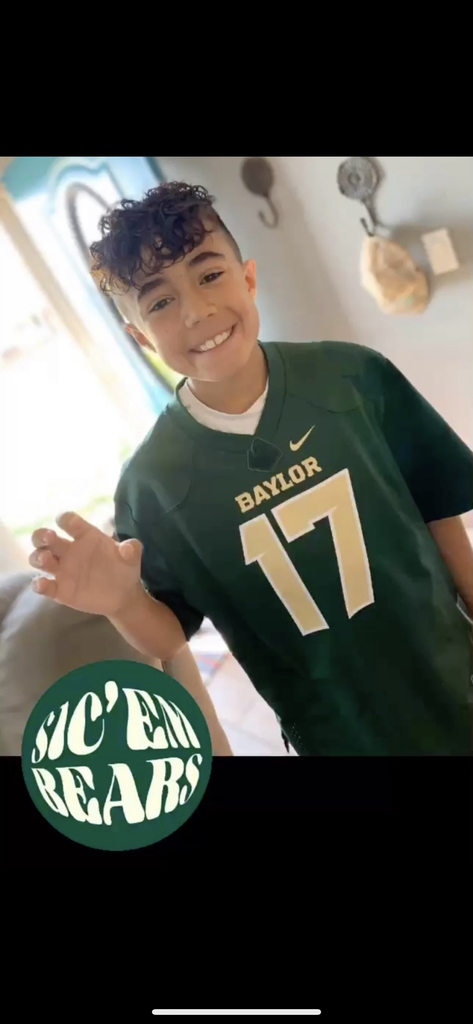 College day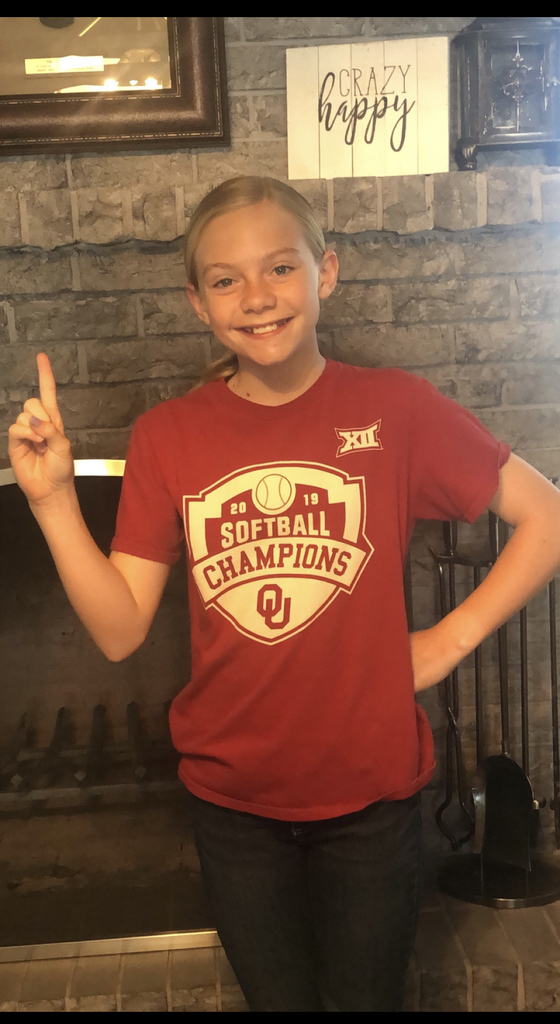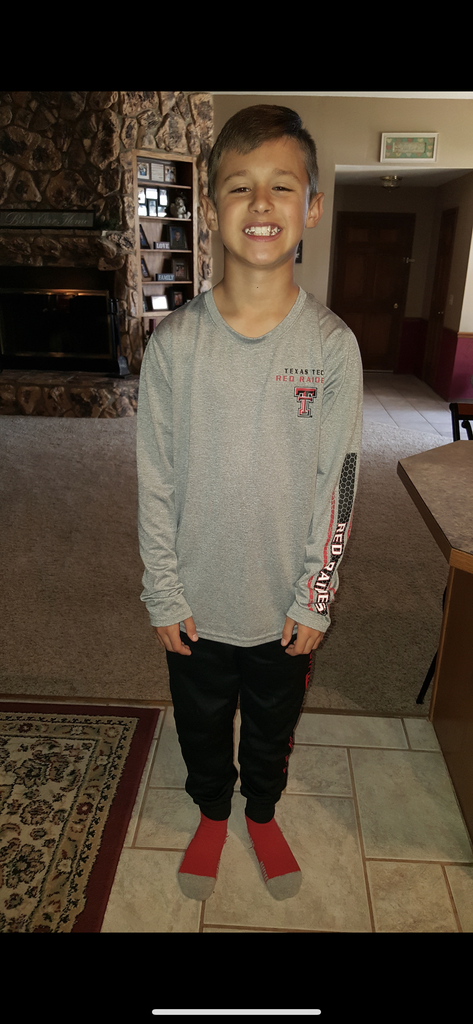 Don't sweat it...College is Possible! Wear your favorite sweats day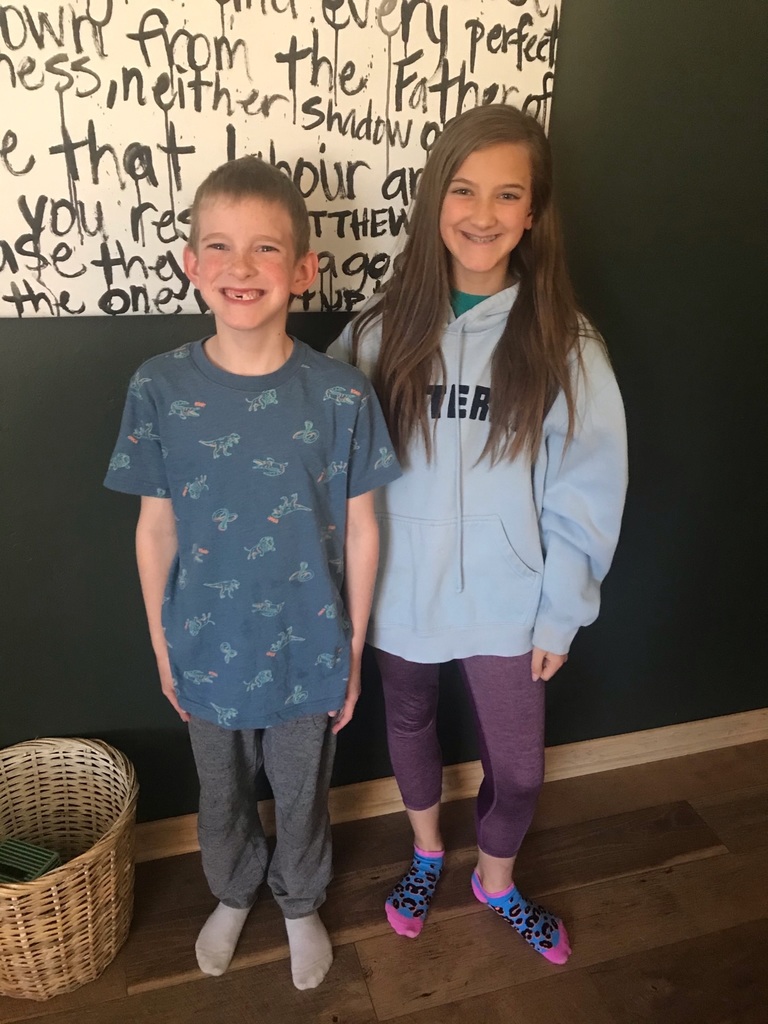 On Monday, April 20th, elementary and middle school students will be able to pick up their personal items from the school from 3 - 6 pm. Their items are in bags and labeled with the student name. Pre-K through 2nd Grade Bags will be outside of the elementary doors on the sidewalk by the dropoff and pickup area on the west side of the elementary school. The 3rd - 8th grade bags will be on the sidewalk on the south side of the school beside the middle school parking lot.

The Bobcat yearbook staff will be releasing sneak peeks of the 2019-20 yearbook every week. Be sure to order your copy to see what the kids in Sunray ISD have been doing. On Sale $50.00. Contact Jennifer Goolsby
jennifer.goolsby@region16.net
to get your yearbook ordered! This week's sneak peek....the cover!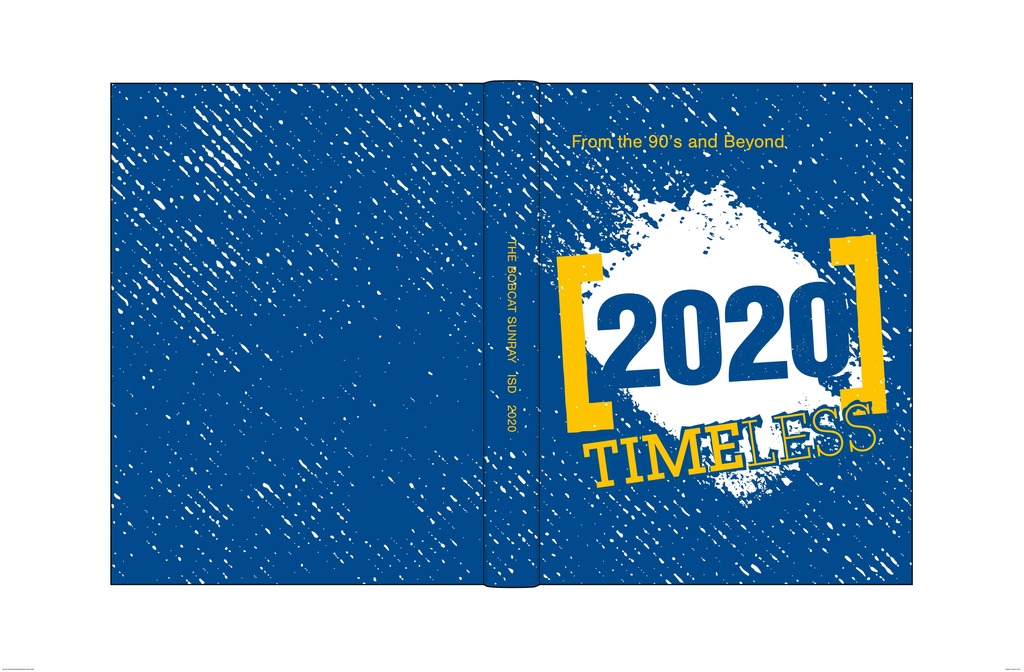 Don't sweat it...College is Possible! Wear your favorite sweats day!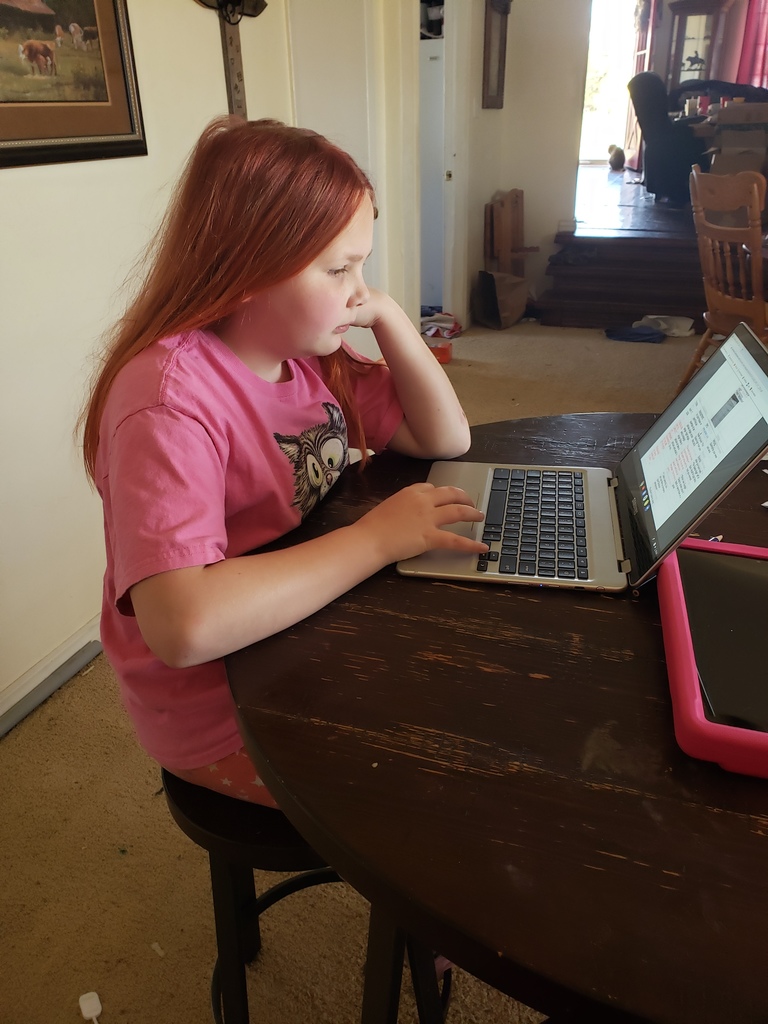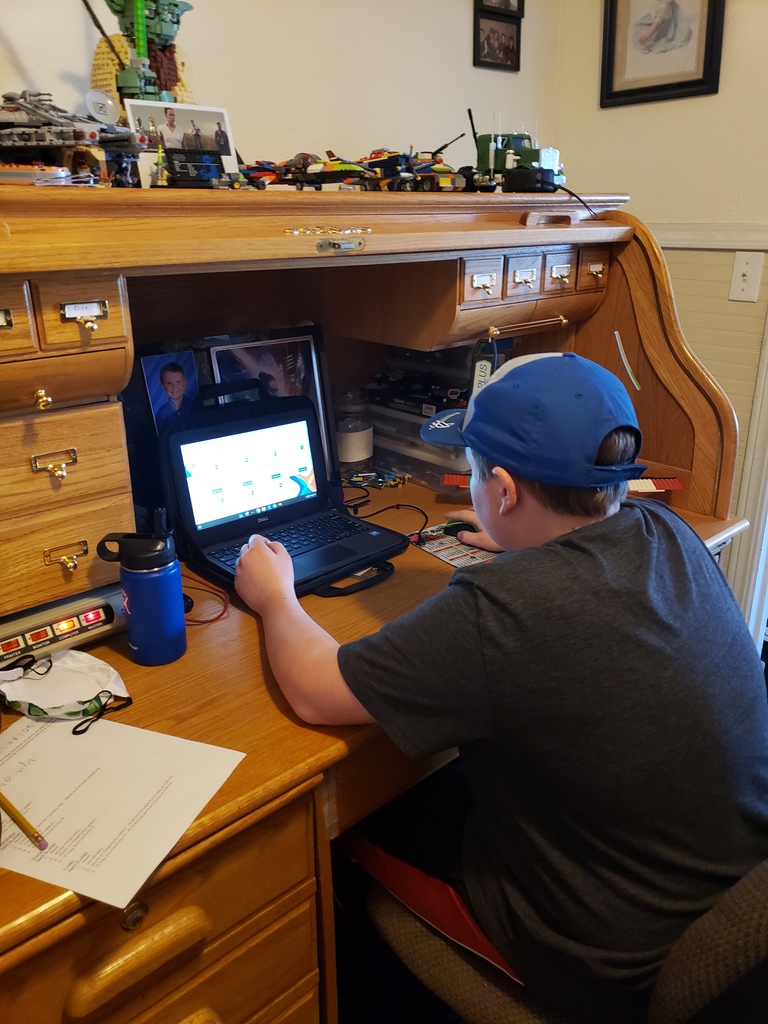 Don't sweat it...College is Possible! Wear your favorite sweats day!