Student will be release at 12:30 PM tomorrow, Friday, September 30th! Important Game Day Info our match up against the Roscoe Kick Off will be at 6:00 pm on Lubbock Cooper's Auxiliary Field 16302 Loop 493 Lubbock, TX Tickets will be SOLD ONLINE ONLY at
https://www.vancoevents.com/us/events/landing/24498
Sunray will sit on the West Side Bleachers!

Annual Senior Chili Supper 2022 Come and support the 2023 Senior Class on Friday, October 14th, 2022 in the commons area of the high school from 4:30-6:30 p.m. before the football game. Tickets can be purchased from any 2023 Senior class member. $10.00 per ticket Come early to be served by the senior football players, cheerleaders, and band members and wish them good luck! This year we will be hosting a Chili Cook Off along with our classic Chili Supper. It will cost $25 to enter your chili into the competition. Everyone will be able to purchase a voting ticket for $1 to place in the voting box of their favorite chili. The winner will receive $150 cash or card. If you are interested in competing in the Chili Cook Off, please contact the High School office or Sarah Pipkin at
sarah.pipkin@region16.net
. Tickets include classic chili supper meal(cup/bowl of chili, fixings, crackers/Fritos, dessert, and drink) as well as samples from any chili entered in the cook off. To go boxes will be available for carry out.

Cross-Country has cancelled its meet at Canadian this weekend, and will run tomorrow at Stratford, instead. First race starts @ 4:30 (boys and girls will run together).

Important Game Day Info for Friday's match up against the Roscoe Plowboys… Kick Off will be at 6:00 pm on Lubbock Cooper's Auxiliary Field 16302 Loop 493 Lubbock, TX Tickets will be SOLD ONLINE ONLY
https://www.vancoevents.com/us/events/landing/24498
Sunray will sit on the West Side Bleachers! Also, JH & JV are OPEN this week and next… VARSITY ONLY this week.

There will be a meeting in the High School Library at 4:00pm on Monday, September 26th for all teachers and parents wanting to be involved with the Sunray High School PTO. We hope to see you there.

Students will be released at 12:30 today.

All campuses will be taking school picture Monday, September 26th.

Armando Lujan has been chosen as the Ford Built Tough Player of the Week for Class 2A Texas High School Football. Only six of these awards are given each week—one for each classification—so this is quite an honor. Armando will be announced on Friday morning on Bally Sports Southwest "Built Tough Player of the Week" show. Look for announcements throughout social media platforms including
http://fordplayeroftheweek.com
, and listen for the announcement of the trophy presentation in the coming weeks.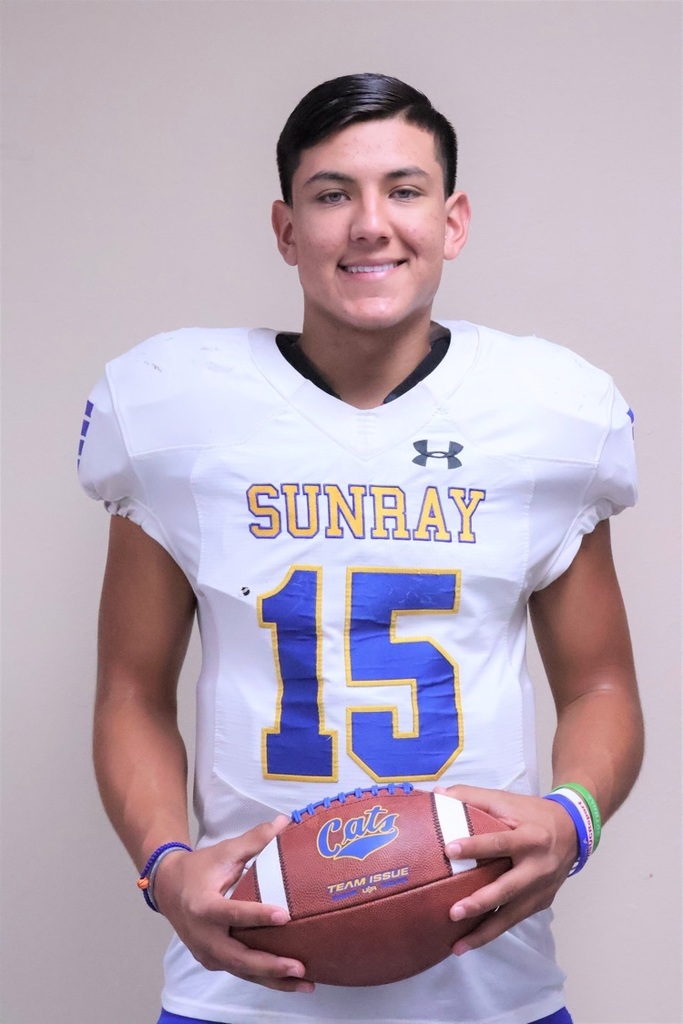 Crosbyton only has 1 Jr High Football team. Our Blue and Gold teams will be combined for one game starting at 5:00 this Thursday. There will NOT be a JV game.

All students will be released at 12:30 on Friday, September 23rd.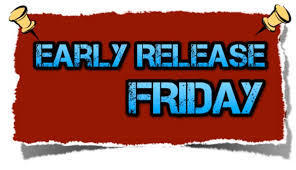 The Scholastics Book Fair happening this week will remain open Monday-Thursday until 4:30 so parents are able to come shop with their students.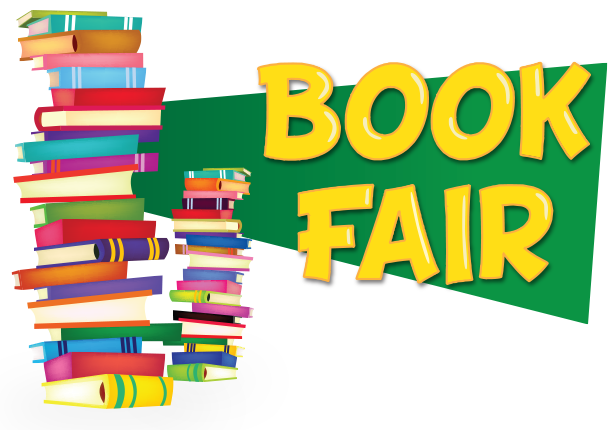 The snake dance will begin in front of the high school band hall at 7:45.

Homecoming Activities for next week

Tonight during the 2nd quarter of the JV Boys football game the cheerleaders will be passing the bucket for donations that will be given to the family of Yahir Cancino.

Homecoming is next week! Here are the dress up days 🐾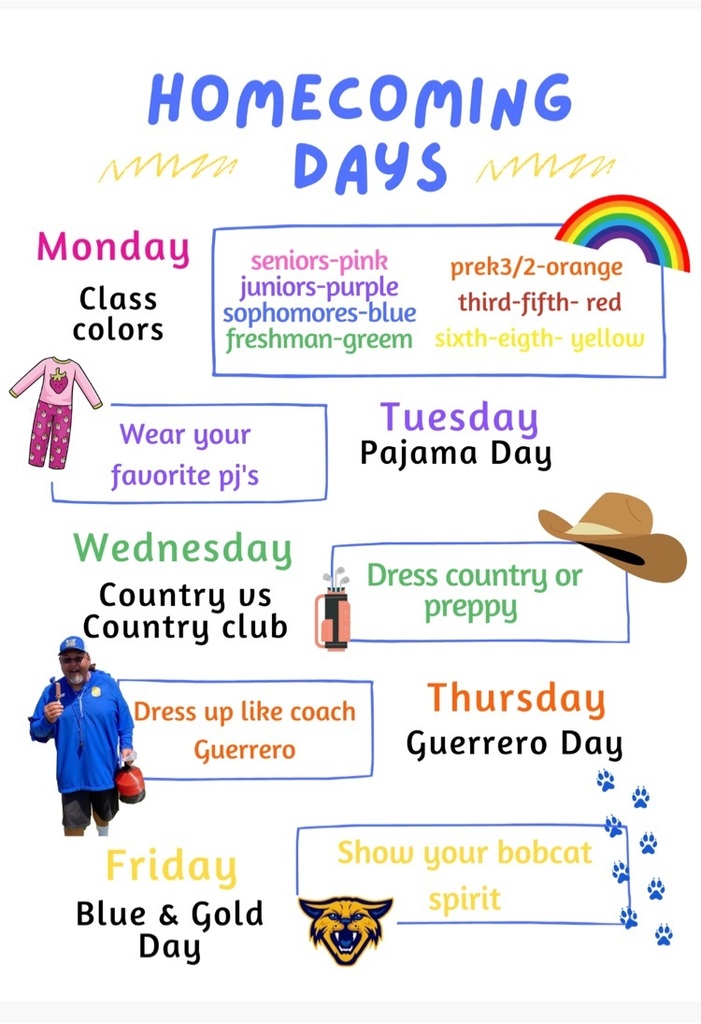 Join us Friday for Food with Family. A form will be sent home with Elementary students today. Middle school parents can pick up a form from the campus secretary.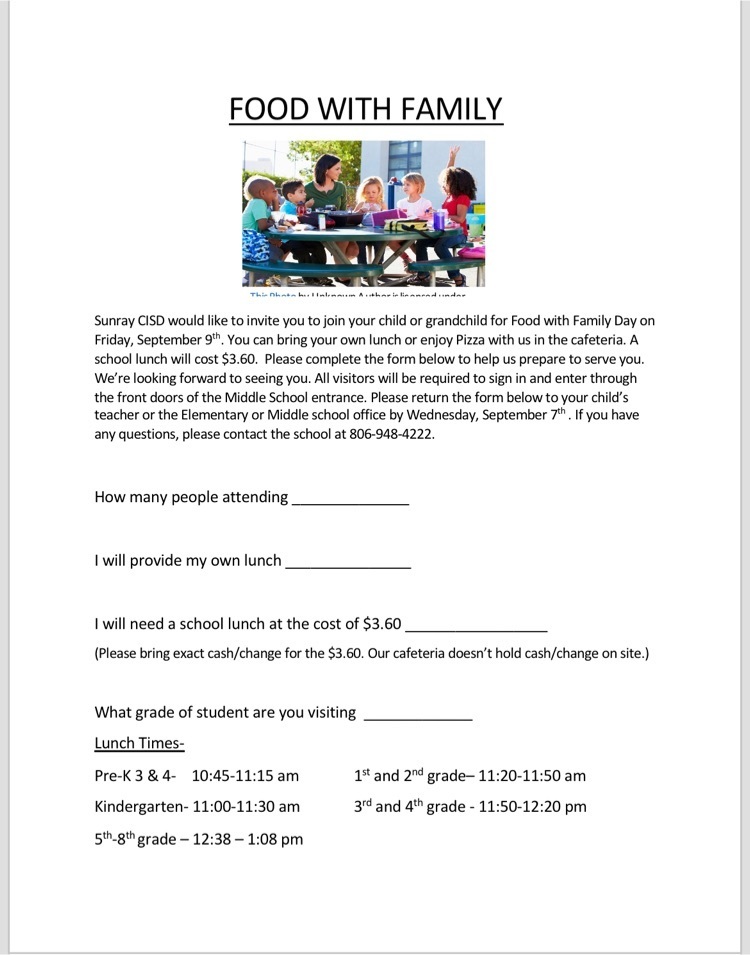 Attn: Pre-K 3 & 4 parents. Beginning Tuesday, September 6th ALL Pre-K 3 & 4 classes will now have breakfast in their daily schedule each morning at 8:00am. This breakfast will be at no cost to the parent. If you have questions, please ask your teacher or call the office at 806-948-4222.

On Thursday, September 8th our staff and students are encouraged to wear purple to support Dalhart during this difficult time.

Our thoughts and prayers are with Dalhart ISD, their staff, students, and community during this difficult time.

On Tuesday September 6th we encourage our students to join us and wear maroon in honor of Uvalde returning to school.