The Sunray Middle School is hiring an Teachers Aid! Applications should be turned into Brandy Hollaway! You can fill out an Application on our Sunray ISD Website under 'Apply for a job'!

Black out Pep Rally!

Sunray FFA Showdown Sunday, December 4th @ 2:00pm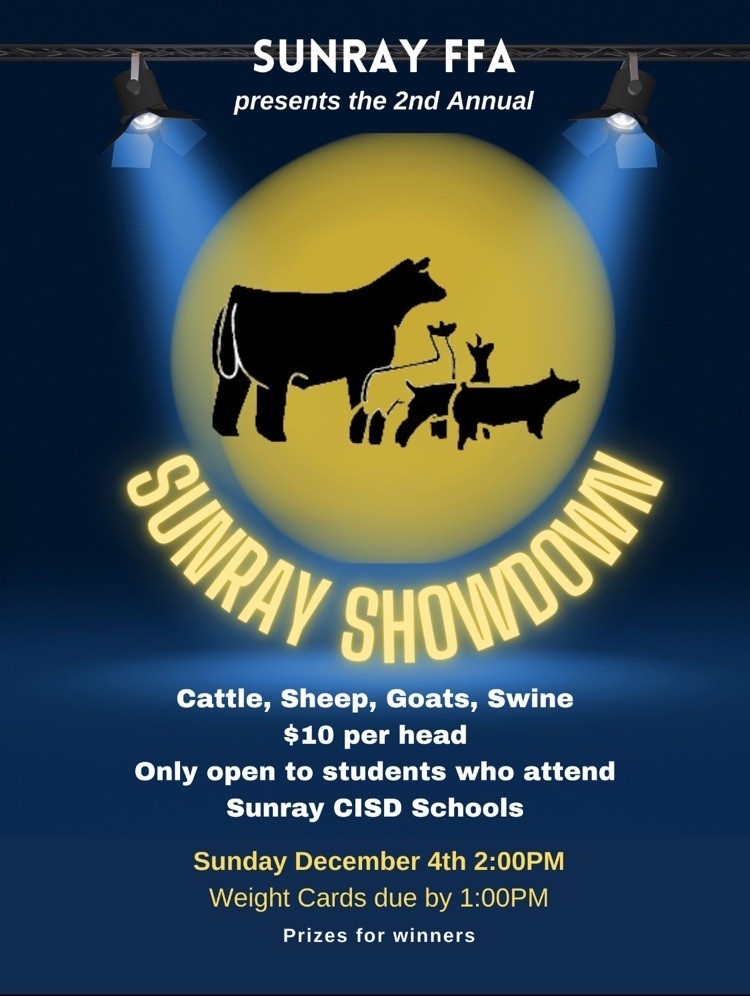 ⚠️ Attention dumas route parents!!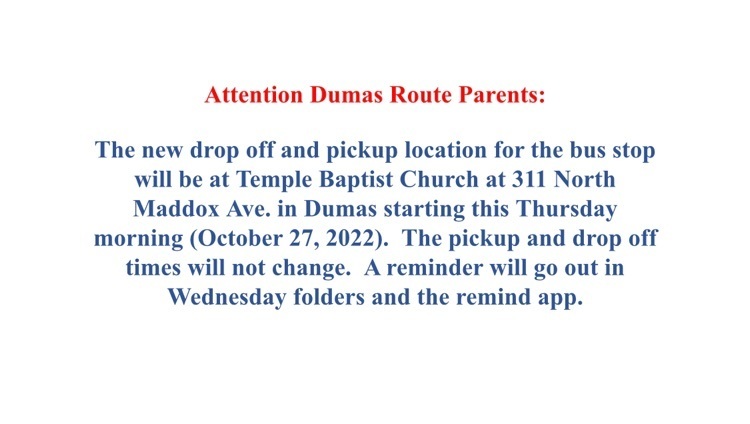 Join us for a literacy night! October 24th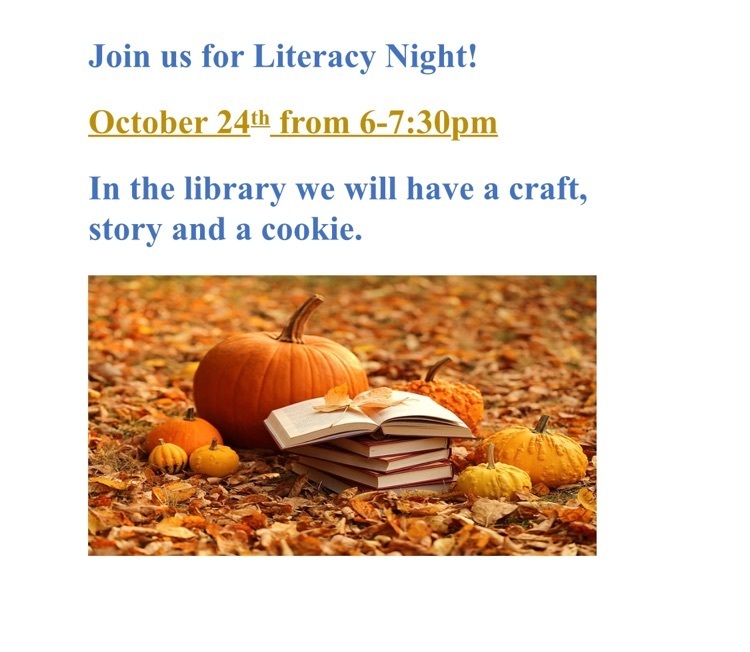 SAVE A LIFE! The High School Student Council is hosting it's annual Fall Blood Drive on Thursday, October 20, 2022 in the High School Commons Area 10:00am to 3:00pm. Walk-ins are welcome or you can go to
www.giftoflife.org
and sign in to pick a time for your appointment.

The High School NHS is hosting a pancake breakfast fundraiser on Friday morning from 7-8. The price is $6 for three pancakes, two pieces or bacon or sausage and a small drink. We will have to go plates available!

It's Throwback Time!!!

Sunray Cheer Squads & Sunray Collegiate ISD invite you all to join us Friday at 3:00 pm in the "Old" Gym for a Throwback Pep Rally! We have lots to cheer on… our Football boys will be headed to Gruver afterwards for a BIG District Matchup at 7:00 pm! Our Cross Country teams will be leaving Sunday for their Regional Meet in Lubbock!

 **IMPORTANT NOTE** Elementary students will be released from their Campus per their Friday schedule @ 3:00 pm 
Middle School will attend the Pep Rally as usual with their classes and be released from the High School after. 
Everyone is invited to attend, just Elementary students will need to attend with their parents!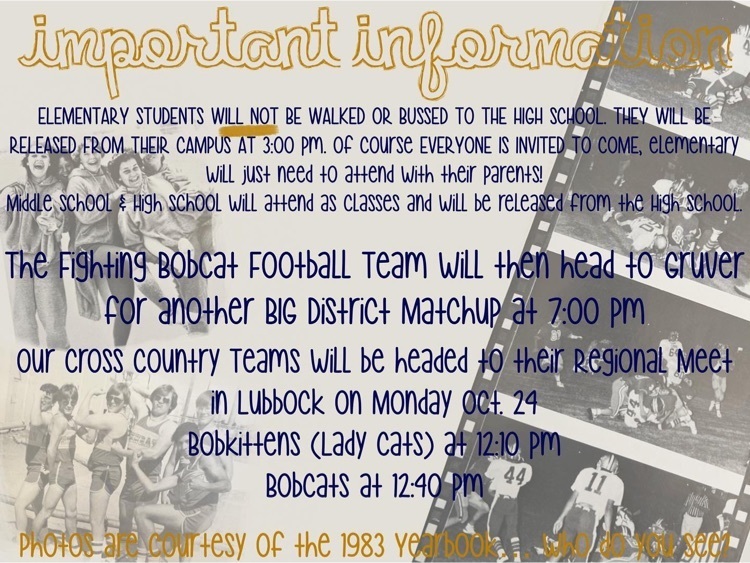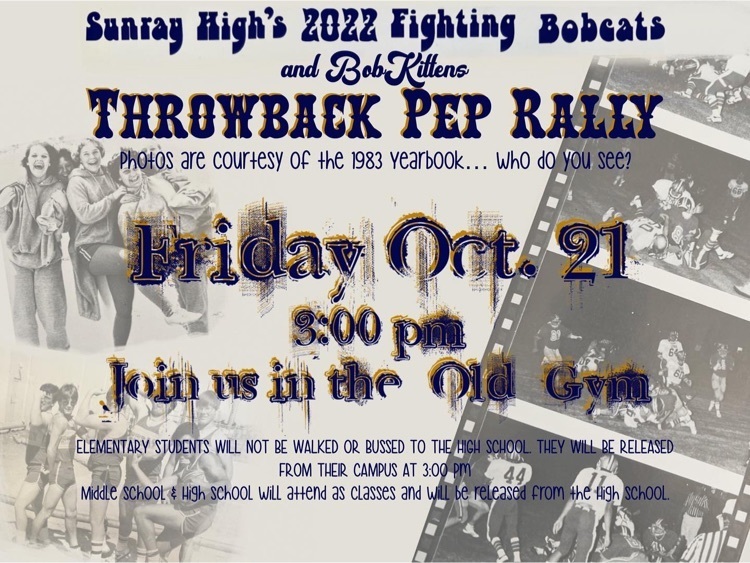 Middle School and High School parent teacher conferences will be held this afternoon from 4:30-6:30.

Monday the 17th is early release due to parent teacher conferences!

Regional Cross Country Shirt Orders will be DUE OCTOBER 15th and will be ready OCTOBER 21st Regional Meet is Monday OCTOBER 24th in Lubbock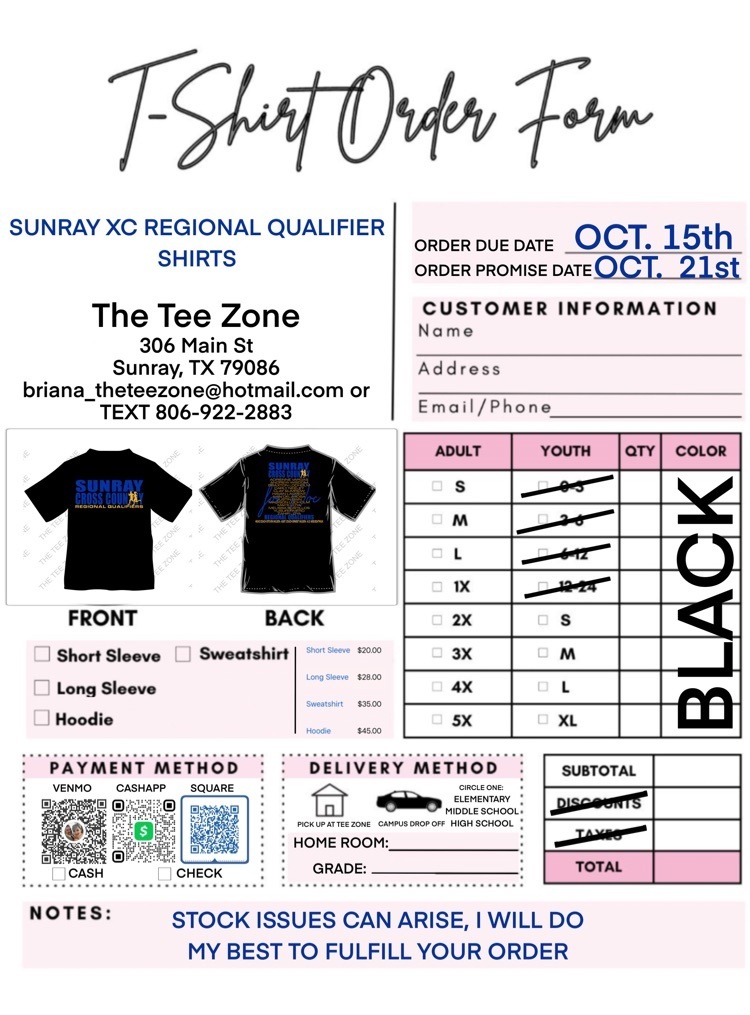 JH will play Thursday in Boys Ranch @ 5:00 (one game only). JV does not have a game, but will suit up Friday night with the varsity @ 7:00.

Beginning on Thursday, October 13th the Dumas bus will NO longer be using the golf course parking lot. The bus will pick up and drop off at the First Presbyterian Church in Dumas located at 1st and Maddox.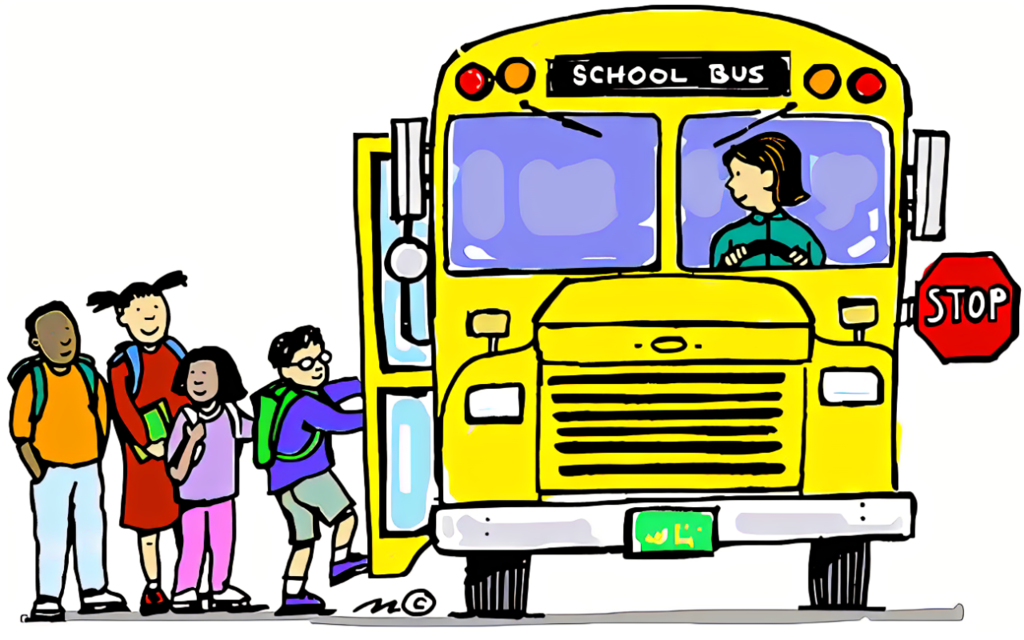 Join us for Literacy Night! October 25th From 6-7:30pm In the Elementary Library! We will have a craft, story and a cookie!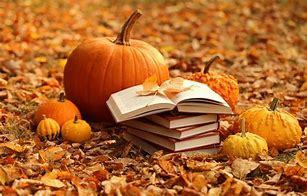 Schedule for the District 1-AA Cross Country Meet in Stratford October 12th 1:00 Varsity Girls 1:30 Varsity Boys 2:00 JV Girls 2:30 JV Boys High School Awards @ 3:00 4:00 Jr. High Girls 4:30 Jr. High Boys

No school tomorrow or Monday. See everyone on Tuesday!

The Blue and Gold Jr. High Football teams will combine teams to play in Gruver starting at 5:00 this Thursday, October 6th.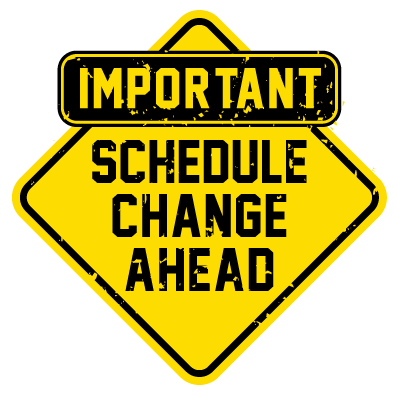 October 2022 Breakfast and Lunch Menus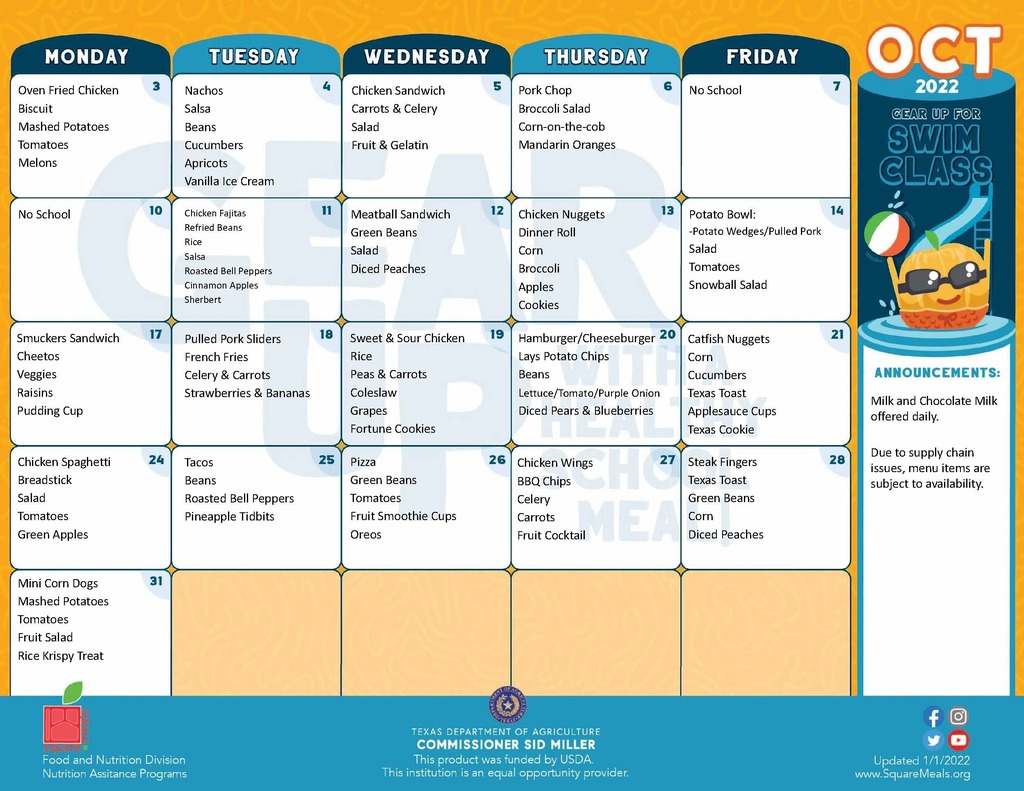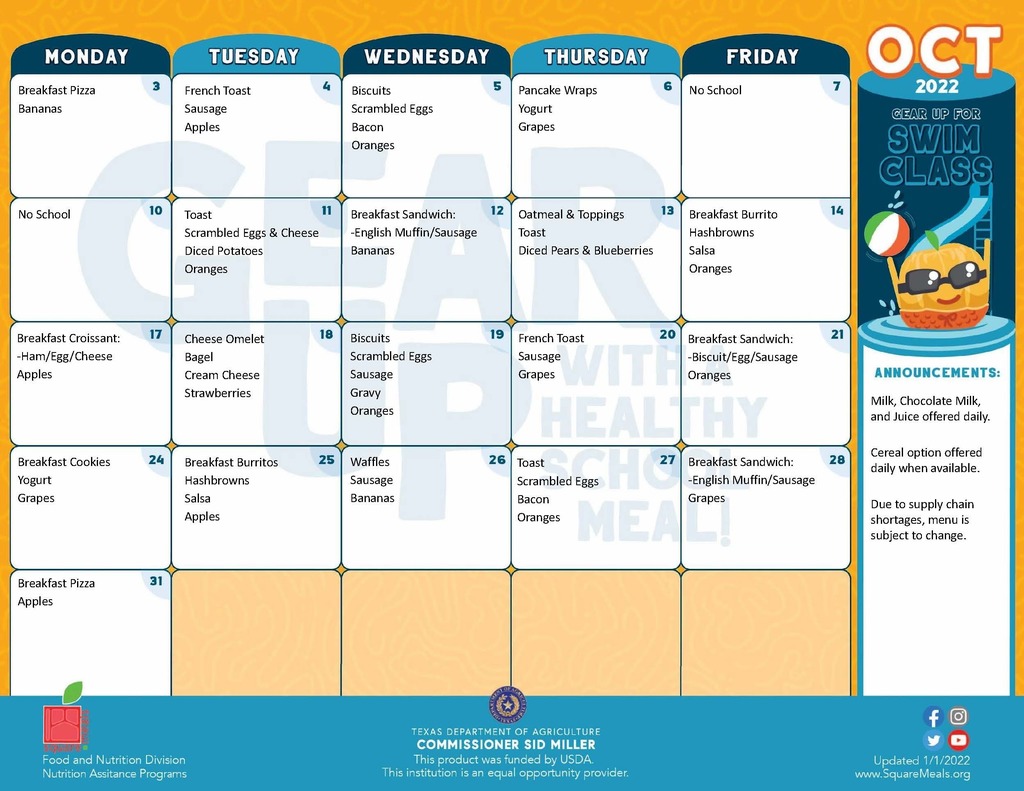 Reminder: Students will be released today at 12:30 from their campus.